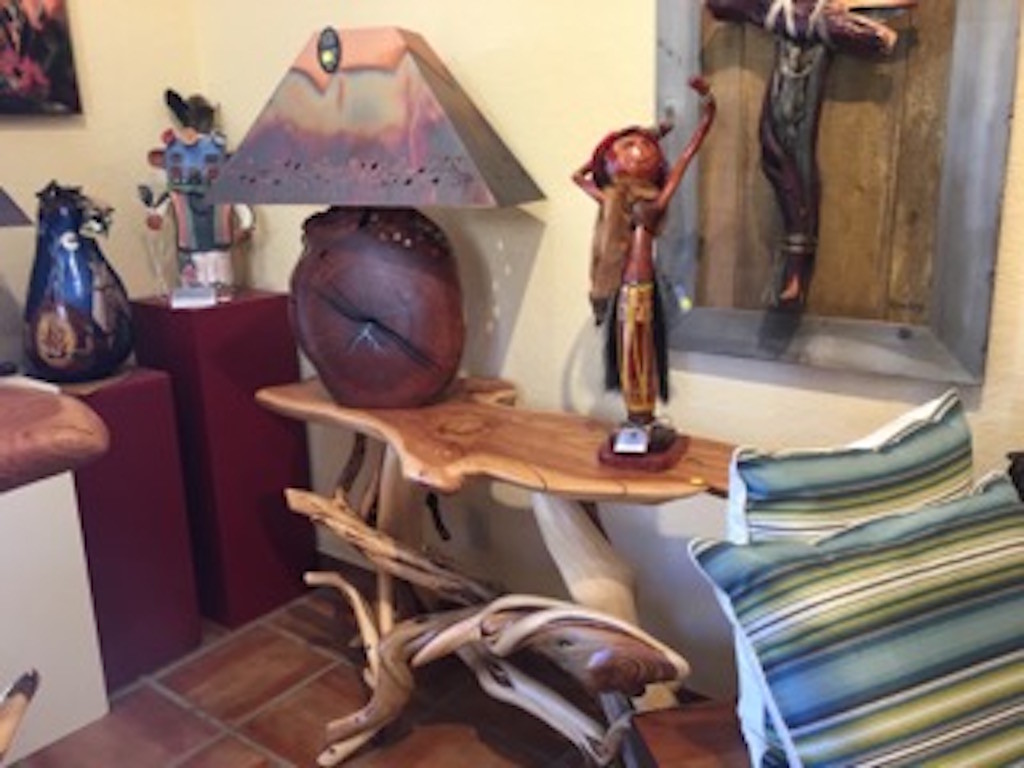 Some beautiful Mesquite wood furniture and a vase, some with inlaid turquoise! Stunning (and pricey!)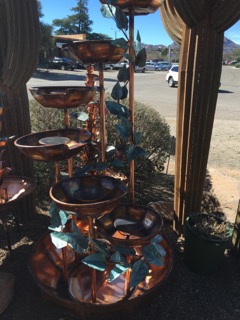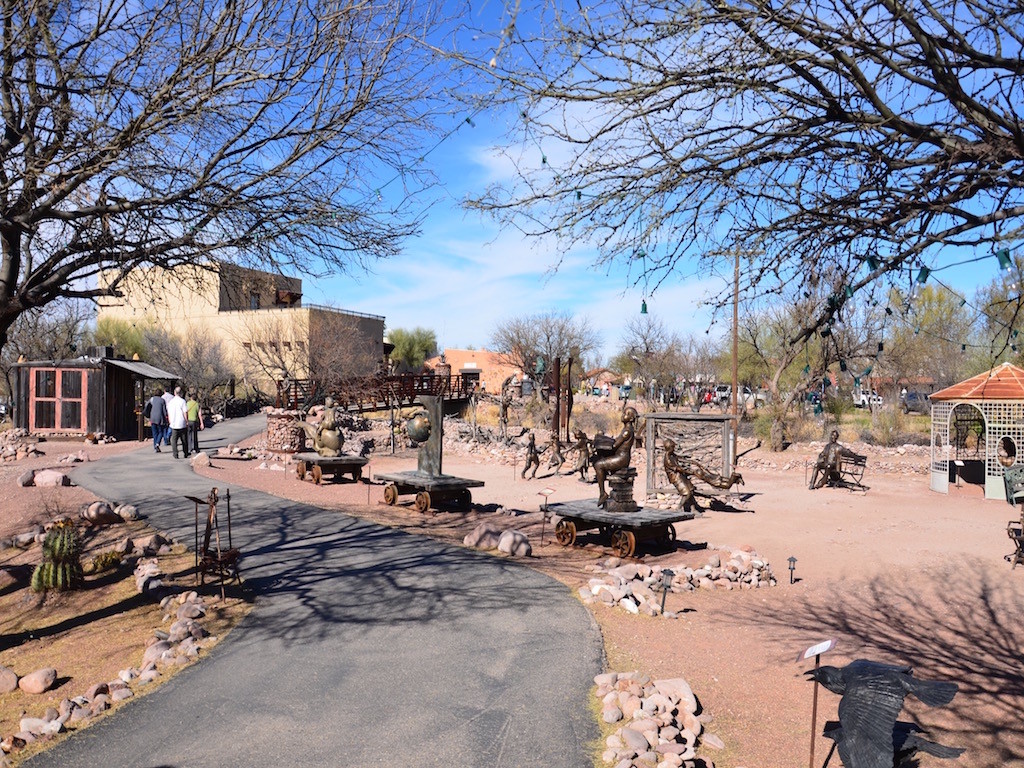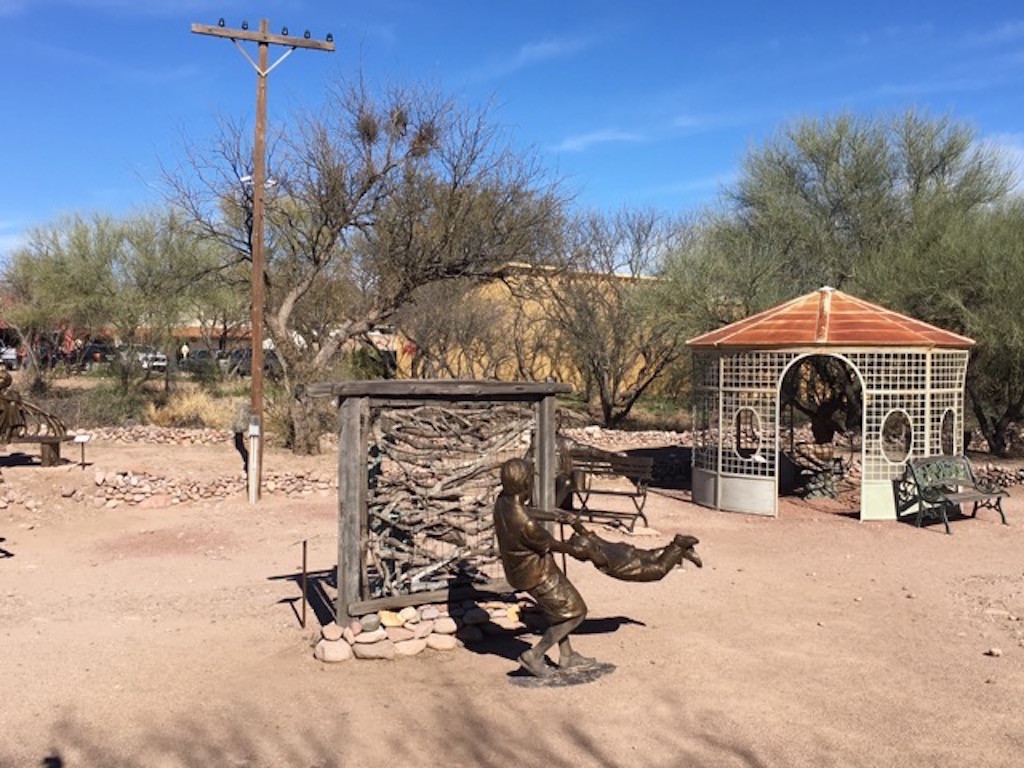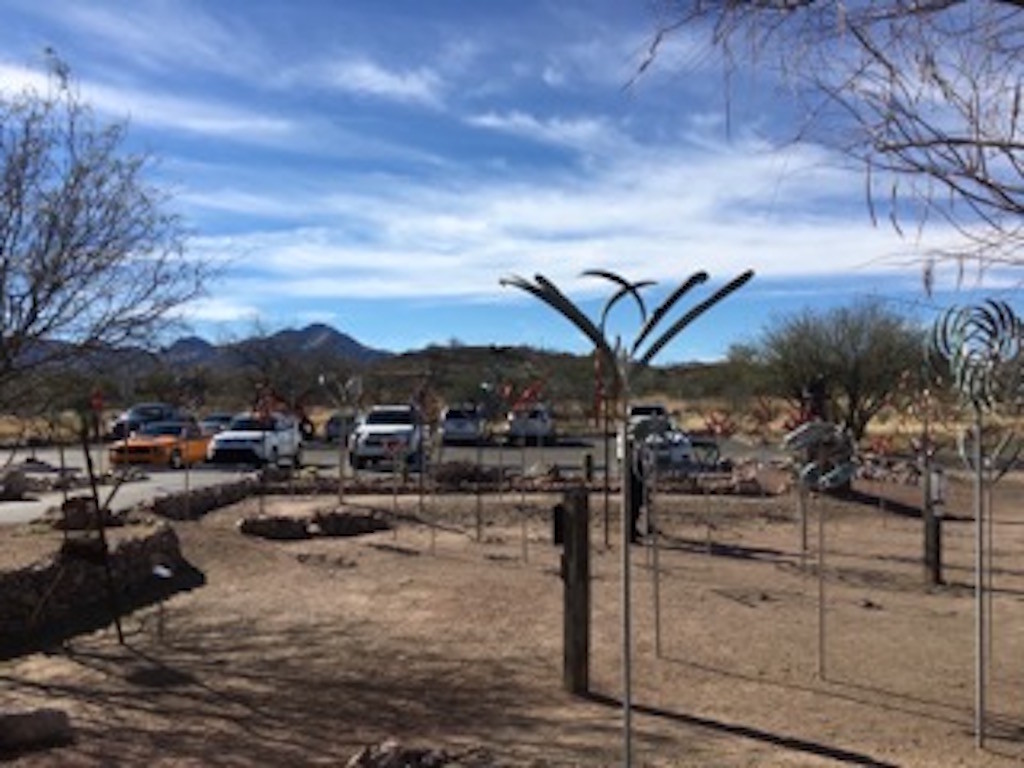 There was some great sculptures and moving art pieces throughout the outdoor areas too.
We went with our new good friends Ken and Joy. While the girls looked at jewelry and such, Ken and I found this refuge:-). Notice the caricature picture: Castro, Dave Letterman, Marilyn Monroe and Arnold Schwarzenegger!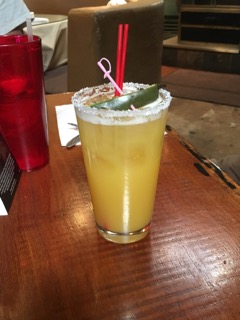 After exhausting shopping we all had drinks at Tubac Jack's, including this interestingly delicious Smoked Jalapeño Margarita!